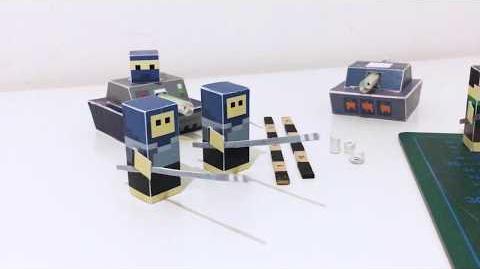 Paper War is a papercraft based tabletop wargame. The game mechanics relies mainly on the actual physical ability of the paper figure itself. That means, if a player wants to attack an enemy unit from a distant, a player must craft a paper figure that can do exactly just that. No dice throwing, or any complicated stats needed.
Craft, Customise, and Charge
Paper War released its first edition (Edition 00) and still in constant development, where more characters will be added with different abilities/functions that players can try.
Download for free: https://loudviscious.itch.io/paperwar